Vertigo.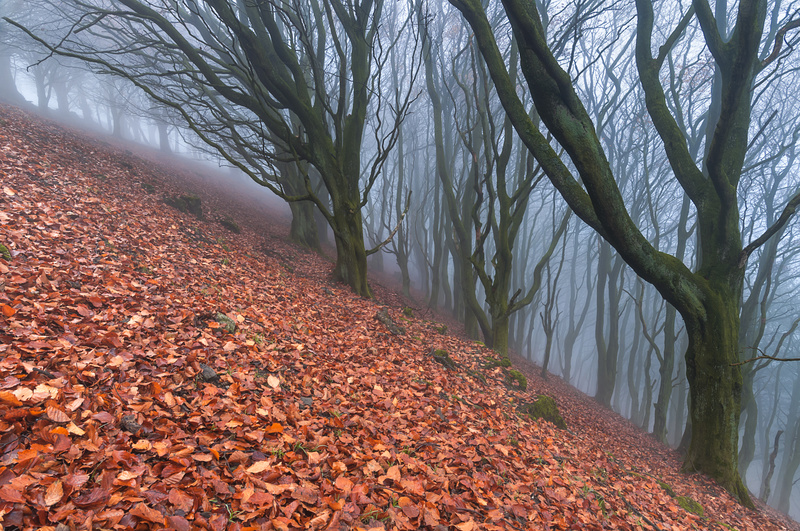 It was a perfect misty morning in the Peak District; I had the choice of watching the sun rise over the mist from Mam Tor but instead I headed in to the mist looking for an opportunity to shoot some autumn woodland in the atmospheric fog. I found this steep woodland near Castleton with a fresh carpet of fallen leaves, the conditions was just what I was looking for. It was difficult working on such a steep hill side being careful not to disturb the leaves for my next shot.
UK Landscape photographer of the year awards 2012
Commended & back cover of awards book.
Available to buy as: canvases, framed prints and acrylics.
Image reference number: PD0052