The Oystercatcher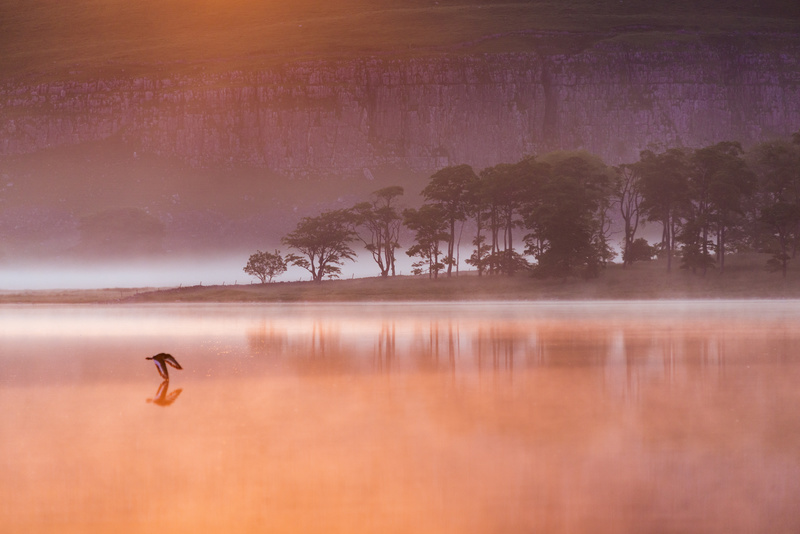 Stood ankle deep in this old glacial lake from 4am in the morning was quiet and calm apart from this oystercatcher bird.
When the mist on the lake lit up gold with the rising sun, the bird gave a few flyby's in just the right place for this shot.
Malham Tarn sunrise, Yorkshire Dales.