Canadian wall cloud TX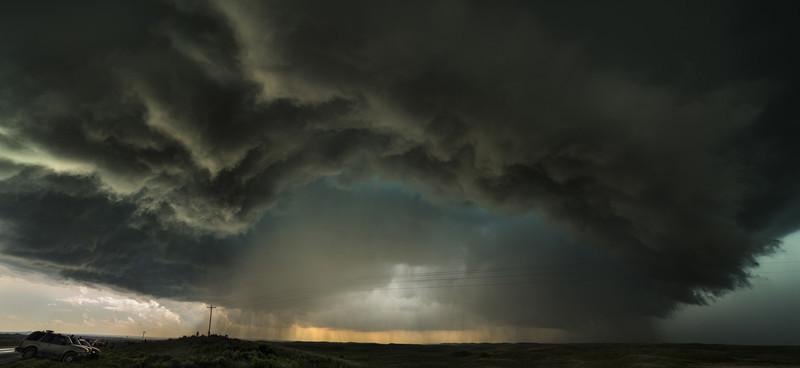 This was a dangerous place to be. Under a rotating wall cloud that was just about to drop a tornado at any moment.
You can see the start of the tornado (just right of the centre) we had to get out of the area moments after these shots were taken.
Click Here to see Print Options & Prices for this Picture.
Image reference number: EX0042