Highway to Hell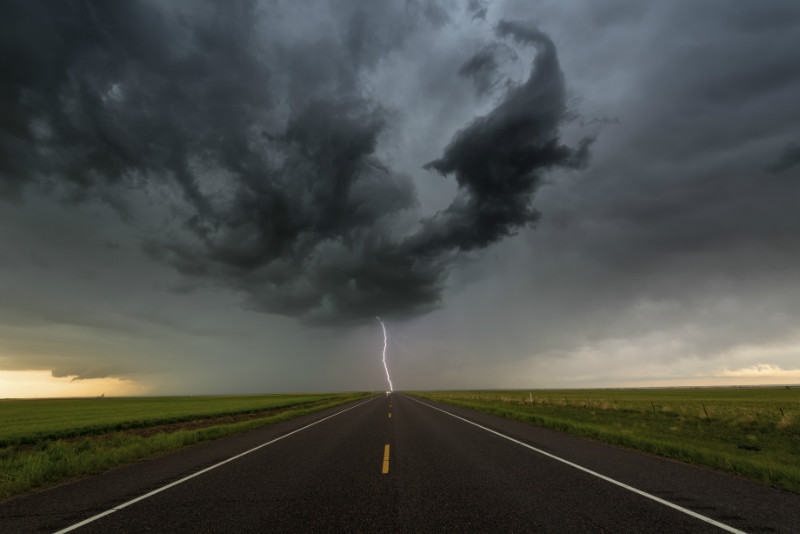 Stood in the middle of a busy road on the high plains of Colorado while being rained on by water and lightning might not of been the most sensible thing that I have ever done.
Note the developing tornado tube cloud over to the left and the oncoming car flashing his lights at me (the car is a lot closer than it looks as this was taken with a 14mm wide lens).
22nd May 2014.
Available to buy as: canvases, framed prints and acrylics.
Image reference number: EX0039